Wowowow. We've got more workshop at this year's Improvised Play Festival than ever before, taught by all of our out of town guests. None of them overlap with each other, so you can potentially take them all.
Oral Tradition and Improvisation (2.5 hours)
Saturday, Feb 25th, 11-1:30pm
suitable for intermediate and advanced students
instructors: Todd Houseman & Ben Gorodetsky (Folk Lordz, from Edmonton, Canada)
Using the rich world of Indigenous oral tradition and storytelling as source material, this workshop will explore how Indigenous storytelling can be used both as a style and a tool in improv. Explore narratives of geography and stories that come from the land, origin stories, trickster narratives and many other styles that are unique to Native American oral tradition. Additionally, this workshop will serve as a cultural-exchange opportunity, and a chance to develop your own personal, contemporary storytelling voice through traditional techniques and learning.
Improvising Shakespeare (2 hours)
Saturday, Feb 25th, 2-4pm
suitable for all levels
instructors: Meghan Wolff and Sami Haeli (Juliet & Juliet from Minneapolis)
Not sure how you feel about this "Shakespeare" guy? In love with his work but never had the chance to get up on stage and make his words your own? This is the workshop for you, no experience performing improv or Shakespeare necessary! This workshop will cover all the basics you need to improvise the Bard's work as though you've stepped right out of the 16th century and into an improv scene. We'll get familiar with Shakespeare's work, then explore and play with some of the basic building blocks, including wild metaphors, bold monologues, and passionate characters.
This workshop isn't just for those interested in improvising Shakespeare. It's also for anyone who wants to explore how presentation and delivery can change an audience's experience of your show, for anyone interested in using improv to explore another art they love, or for anyone looking to shake up their improv with a new approach to scenework.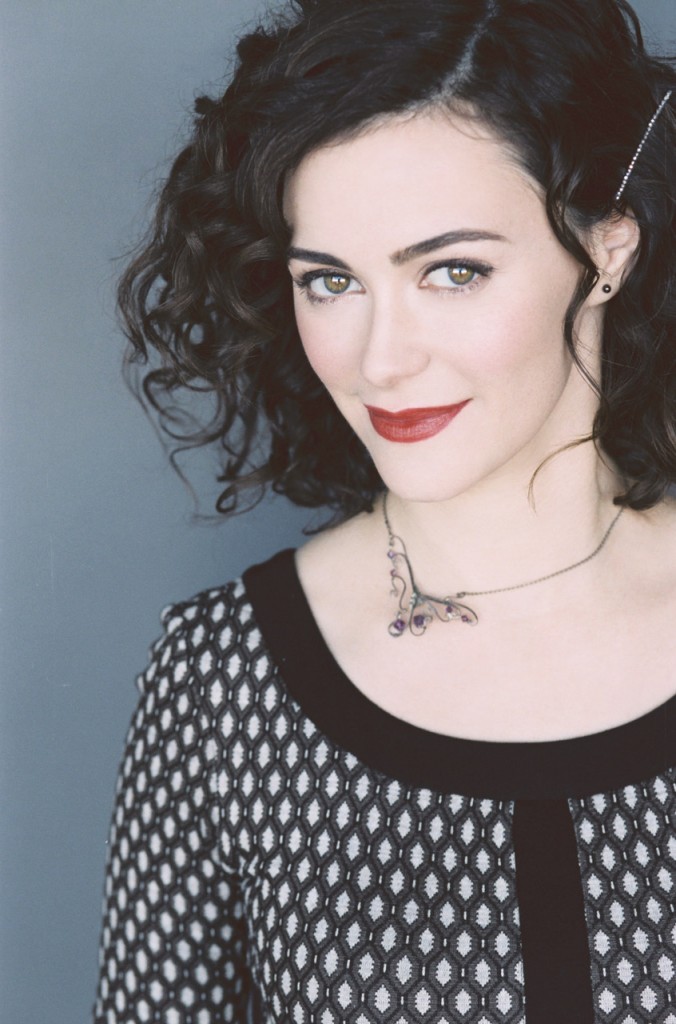 Trust is Enough (2 hours)
As soon as the lights come up on stage, the story is there, waiting to be told. Before any words are spoken, we have a stage picture, emotion, character movement, posture, and environment. That's enough. The show's adventure is already happening in the room, in your mind's eye, and in the eyes of the audience. All that's required is connection to your fellow improvisers and connection to the offers that are on stage. Take a breath. Trust that you have enough. This workshop will focus on helping you learn to "unpack" the first offers, and to trust that you have enough information to tell a great story, simply by listening to your fellow improvisors, and taking in their body language and nuances.
Bios:
Madi is an LA-based actress, writer, and improviser originally from Austin Texas. She works for the Impro Theatre School in Los Angeles and performs regularly on stage with Ripley, Impro LAB, and as a guest-artist with Impro Theatre's Main Company.
Laurie is a performer, writer, and director for improvised and scripted plays. She studied at the Second City Conservatory & now regularly performs with Impro Studio. She is the Artistic Director of Wishbone Theatre Collective, creating devised work through improv and historical texts.
Amanda is a film, television and voice over actor with roots based in theatre. Amanda trained at the Groundings, Improvatorium and Impro Lab, and she's a regular performer at Impro Studio in Los Angeles, a guest with Impro Theatre Company, and current director of Ripley Improv. www.amandatroop.com.
Total Improv (3 hours)
Sunday, Feb 26th, 4-7pm
suitable for advanced students
instructor: Vinny Francois (guest director from Montreal)
Ok, you've heard about saying yes and miming and storytelling and connecting with your partner and making strong choices and all that great stuff. Super! Now let's try and do all of them at once! This workshop presents a series of exercises that allow you to use multiple skills at the same time to build a fuller, richer scene.
This session we will be focused on combining space work, emotional choices and character building by layering up each one until we become comfortable playing around with all three at the same time. And when other skills arise organically during the workshop, we will highlight and integrate those as well.
The First Twenty Seconds (3 hours)
Sunday, Feb 26th, 12-3pm
suitable for beginners
instructor: Vinny Francois (guest director from Montreal)
So many decisions are made right off the top of an improv scene and you might not even be aware of it. Offers can fly right by if you aren't paying attention. Or maybe you're making offers you aren't even aware of. So much can be established in the first twenty seconds of a scene that it's worth taking some time to drill down to the details that go beyond who/what/where.
This workshop teaches students to pay attention with all their senses and to bring unconscious choices to their conscious attention so that their improv can be done with intent and craft. We will cover: the subtle physical and emotional offers that are easily missed, how to pay attention off the top of the scene, how to build detail on top of detail so that the scene flows organically and fluidly. Students will also perform an exercise called The Scene-Start Blow-Up.